Tennessee Mountain Writers Presents the 31st Annual Conference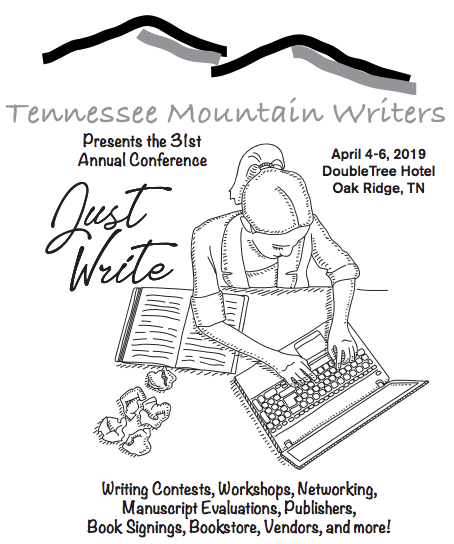 Conference Time and Place (see more details towards bottom of page)
April 4-6, 2019
DoubleTree Hotel
Oak Ridge, Tn
Writing Contests
Workshops
Networking
Manuscript Evaluations
Publishers
Book Signings
Bookstore
Vendors
And more!
RICHARD HAGUE – BANQUET SPEAKER and POETRY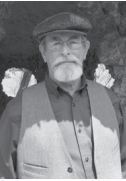 Richard Hague, a native of Steubenville, Ohio, in the Appalachian Ohio River Valley, is author of 18 poetry collections, most recently Earnest Occupations: Teaching, Writing, Gardening & Other Local Work (Bottom Dog Press, 2018), and a number of titles from Dos Madres Press, including During The Recent Extinctions: New & Selected Poems l984-2012, which won The Weatherford Award. He has been a finalist for The Bechtel Prize from Teachers & Writers, the AWP Award in Creative Nonfiction, The Pablo Neruda Prize from Nimrod, The Iowa Prize in Nonfiction, and a Bob Costas Writing Award. He has served several times on the staff of the Appalachian Writers Workshop in Hindman, Kentucky, is an Editor Emeritus of Pine Mountain Sand & Gravel, and is a long-time member of the Southern Appalachian Writers Cooperative. He has presented many times at the Appalachian Studies Association's Annual Conference. Since 2015 he has been Writer-in-residence at Thomas More College in Crestview Hills, Kentucky.
Judy Goldman – Nonfiction & General Session
Judy Goldman's memoir, Together: A Memoir of a Marriage and a Medical Mishap, will be published by Nan A. Talese/ Doubleday in February 2019. Her previous memoir, Losing My Sister, was a finalist for both Southeast Booksellers Alliance's Memoir of the Year and ForeWord Review's Memoir of the Year. She's also the author of two novels, Early Leaving and The Slow Way Back, as well as two books of poetry. She has received the Hobson Award for Distinguished Achievement in Arts and Letters, the Fortner Writer and Community Award for "outstanding generosity to other writers and the larger community," and the Beverly D. Clark Author Award from Queens University. She lives with her husband in Charlotte, North Carolina. They have two married children and four grandchildren.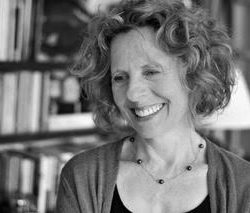 Abigail DeWitt – Fiction
Abigail DeWitt is the author of several novels, most recently News of Our Loved Ones (Harper Collins). Her short fiction has appeared in Five Points, Witness, The Alaska Quarterly Review, The Carolina Quarterly, and elsewhere. She has been cited in Best American Short Stories, nominated for a Pushcart prize, and has received grants and fellowships from the North Carolina Arts Council, the Tyrone Guthrie Center, the McColl Center for the Arts, and the Michener Society. She received her BA in English and American Literature from Harvard University and her MFA in Fiction from the Iowa Writers Workshop.
Stacy McAnulty – Writing for Young People
Stacy McAnulty is a children's book author who has written dozens of books, including her debut middle-grade novel, The Miscalculations of Lightning Girl, a Junior Library Guild Selection; and the 2017 Ezra Jack Keats New Writer Honor book Excellent Ed, illustrated by Julia Sarcone-Roach. Her other picture books include Earth! My First 4.54 Billion Years, illustrated by David Litchfield; Sun! One in a Million, illustrated by Stevie Lewis; Max Explains Everything: Grocery Store Expert, illustrated by Deborah Hocking; Brave and Beautiful, both illustrated by Joanne Lew-Vriethoff; Mr. Fuzzbuster Knows He's the Favorite, illustrated by Edward Hemingway; and 101 Reasons Why I'm Not Taking a Bath, illustrated by Joy Ang. A native of upstate New York, she now lives in Kernersville, North Carolina, with her husband and three kids.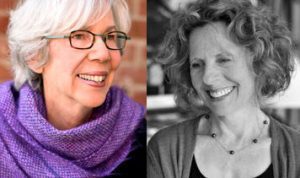 Judy Goldman and Abigail Dewitt – Turning Family Into Narrative
(See their bios in the Workshop Leaders section above)
Georgann Eubanks – Documentary Writing/Production and Blogging
Georgann Eubanks is a principal with Donna Campbell in Minnow Media, LLC, an Emmy-winning multimedia company that primarily creates independent documentaries for public television. She is the author of the three-volume North Carolina Literary Trails series of guidebooks commissioned by the North Carolina Arts Council and published by UNC Press.
Her latest book is The Month of Their Ripening: North Carolina Heritage Foods through the Year (UNC Press, 2018). Eubanks is director of the Table Rock Writers Workshop and a founder of the North Carolina Writers Network.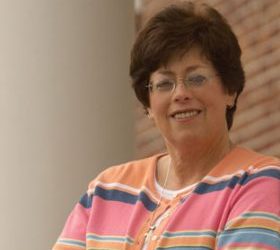 Sylvia Lynch – Historical Research
Sylvia D. Lynch is Dean of the School of Education at Lincoln Memorial University in Harrogate, Tennessee. She is the author of Aristocracy's Outlaw, a biography of John Henry "Doc" Holliday, best remembered as a participant in the infamous gunfight at the O.K. Corral.
Other works include Harvey Logan in Knoxville, the story of the capture and trial of a member of Butch Cassidy's Wild Bunch at the turn of the century, and To Protect and Serve, a comprehensive history of the Knoxville Police Department. She also writes fiction, and her short stories have appeared in a number of anthologies.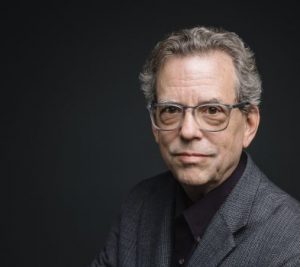 Steven Womack – Self-Publishing
Steven Womack is the author of eleven novels, including the Edgar Award-winning Dead Folks' Blues.
His novel Murder Manual also won the Shamus Award. His latest novel, written in collaboration with New York-based screenwriter Wayne McDaniel, is Resurrection Bay.
In addition to writing, Womack is a screenwriting professor at the Watkins Film School in Nashville and in the Motion Pictures program at Belmont University. He also runs an independent publishing imprint, Spearhead Press.
Hotel Reservations:
DoubleTree Hotel
215 S. Illinois Avenue Oak Ridge, TN 37830
$99/night plus tax single or double (TMW Conference Rate)
Limited number of rooms. Rate expires March 15, 2019.
Contest Awards:
First Place: $100 + plaque
Second Place: $50 + certificate
Third Place: $25 + certificate
Honorable Mention(s): Certificate
Sue Ellen Hudson Excellence in Writing Award: $100 + trophy
Winners for each category will be announced and awards presented during the TMW banquet Saturday, April 6, 2019.
Deadlines:
January 15, 2019
Scholarship Applications
February 1, 2019
Contest Entries
March 1, 2019
Manuscript Evaluation Entries
March 21, 2019
Conference Early Registration Rate Ends
Scholarships:
A limited number of scholarships are available based on need and interest in writing.
The deadline for requesting a scholarship is January 15, 2019.
For more information please contact us at scholarships@tmwi.org
Joyce A. McDonald Writing Competition
Categories
(Insufficient response may result in cancellation of any category and refund for entries.)
Fiction
3,000 words maximum. Short story or novel portion (any selected section, for adults or youths). Please indicate "short story" or "novel excerpt" on the manuscript.
Children's Literature
1,500 words maximum (fiction, nonfiction, poetry, etc.) written FOR children. NOTE: Novel portions written for adolescents/young people should be entered in Fiction category.
Humor
2,000 words maximum (any genre; if poetry, one poem)
Nonfiction
2,000 words maximum (essay, article, humorous, how-to, etc.)
Poetry
1 set of up to 3 poems (any form, style)
Entry Rules
Entries must not have been previously published, accepted for publication, nor have won any award in a previous TMW contest.
Persons winning First Place in any TMW contest category are ineligible to enter that same category the following year.
TMW workshop/specialty session leaders are ineligible to enter in the category they've taught.
Any individual piece may be entered in one contest category only.
Entries must be double spaced (poetry excepted), typed on 8-1/2 x 11 paper, one side only.
Good photocopies are acceptable. Manuscripts cannot be returned.
Author's name must NOT appear on the manuscript.
Include a separate cover page for each entry with
Author's name, address, email, and telephone number
Category and title of that specific work
*Include one index card listing all entries with:
Author's name, address, email, telephone number
List of ALL entries (title of works and categories) being submitted by that author
One newspaper contact (to send press release if author wins)
*TMW will generate index card for emailed entries.
Limit of two (2) entries per category per person.
Entry Fees
Full conference attendees: No fee for first entry in each category, $10 per entry for additional entries.
Part-time or non-conference participants: $15 per entry.
Entry Deadline
Entries must be postmarked by Feb. 1, 2019.
Mail entries with payment to TMW with conference registration, or under separate cover. You may also send contest entries by email to contests@tmwi.org and pay electronically via PayPal.
ENTRIES NOT FOLLOWING ALL RULES WILL BE DISQUALIFIED; FEES WILL NOT BE REFUNDED.
Winners for each category will be announced and awards presented during the TMW banquet Saturday, April 6, 2019.
This project is funded in part under an agreement with the Tennessee Arts Commission and the National Endowment for the Arts.
Tennessee Mountain Writers, Inc. (TMW) is a non-profit, non-political organization which promotes Tennessee literary arts and supports the work of Tennessee writers. Our goal is to provide opportunity for people interested in the craft of writing to become better writers. TMW is a member of the Oak Ridge Arts Council and is funded in part under an agreement with the Tennessee Arts Commission and the National Endowment for the Arts. Membership is open to all writers interested in furthering these objectives, regardless of geographic location. All interested individuals are welcome to participate in activities of the Tennessee Mountain Writers, Inc. No individual shall be excluded from or denied benefits, subjected to discrimination, or denied participation in any TMWI programs because of race, color, religion, sex, national origin, age, disability, political affiliation or belief.