2022 Annual Conference | Let the Words Flow
Conference Time and Place (see more details toward bottom of page)
April 7-9, 2022
DoubleTree Hotel
Oak Ridge, Tn
Writing Contests
Workshops
Networking
Manuscript Evaluations
Publishers
Book Signings
Bookstore
Vendors
And more!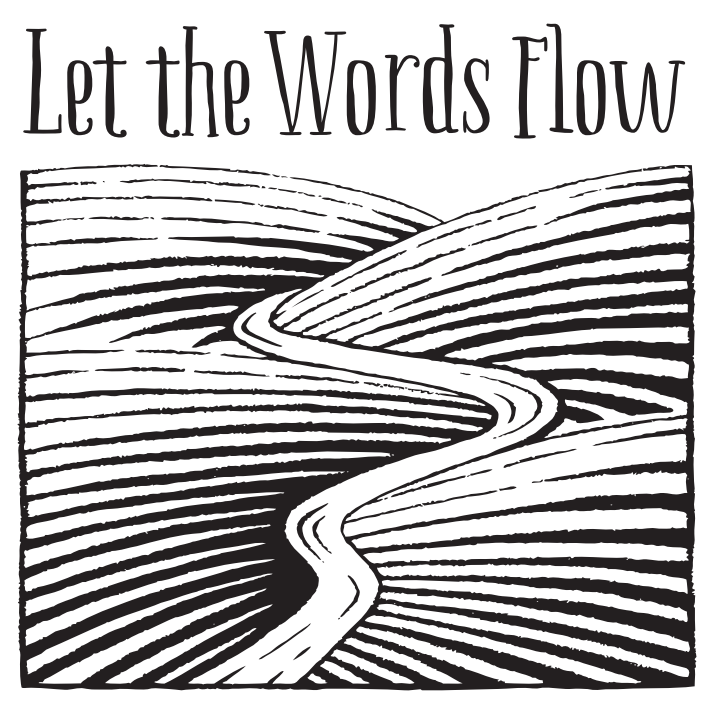 For the safety of our participants and presenters, we will be following CDC guidelines during the conference. Masks are encouraged and will be available at the registration desk.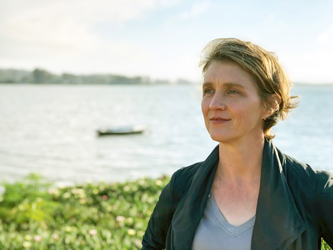 Lisa Coffman – Banquet Speaker and Poetry
Poet and essayist Lisa Coffman grew up in East Tennessee and currently lives on California's Central Coast. She has studied and worked in intensely different environments, all of which feed her writing–New York City, Philadelphia, and Bonn, Germany; the remote high desert of Deep Springs Valley; and the abandoned coal mining town of Glenmary, Tennessee. She is the author of two collections of poetry: Likely, which won Kent State University Press's Stan and Tom Wick Poetry Prize, and Less Obvious Gods, with poems featured in Writer's Almanac, Verse Daily, and numerous anthologies. Coffman's nonfiction articles have been published by Oxford American, BBC News, Village Voice, Philadelphia Inquirer, and elsewhere. Her writing has received fellowships from the National Endowment for the Arts, the Pew Charitable Trusts, the Pennsylvania Council on the Arts, and Bucknell University's Stadler Center for Poetry. She collaborated with composer Timothy Melbinger on the six-poem cycle Hymns to Less Obvious Gods, which premiered in spring 2019.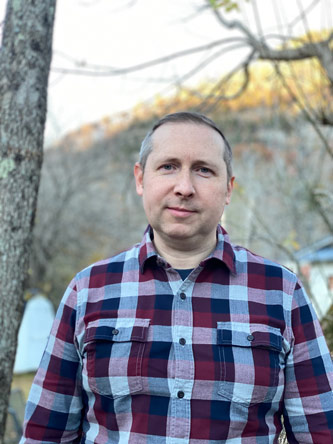 Denton Loving – Fiction & General Session

Denton Loving lives on a farm near the historic Cumberland Gap where Tennessee, Kentucky and Virginia come together. He is the author of the poetry collections Crimes Against Birds (Main Street Rag) and Tamp (forthcoming from Mercer University Press). For more than decade, he co-directed the annual Mountain Heritage Literary Festival at Lincoln Memorial University. He is now an editor at EastOver Press and the journal Cutleaf. His fiction, poetry, essays and reviews have appeared in numerous journals such as Iron Horse Literary Review, Kenyon Review, The Chattahoochee Review and The Threepenny Review. He is working on a collection of short stories tentatively titled The Things We Fear Most. Follow him on twitter @DentonLoving.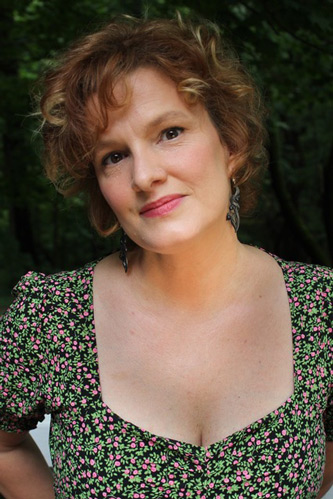 Shawna Kay Rodenberg – Nonfiction
Shawna Kay Rodenberg is the author of Kin, out now from Bloomsbury. She holds an MFA from the Bennington Writing Seminars, and her reviews and essays have appeared in Consequence, Salon, The Village Voice, and Elle. In 2016, she was awarded the Jean Ritchie Fellowship, and in 2017 she was the recipient of a Rona Jaffe Foundation Writer's Award. A registered nurse, community college English instructor, mother of five, and grandmother of two, she lives on a hobby goat farm in southern Indiana.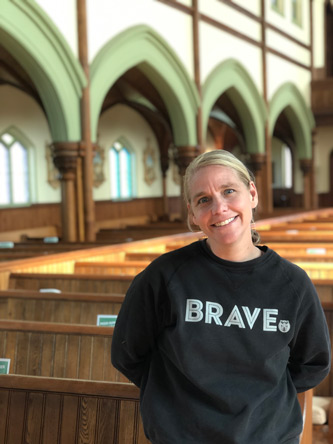 Courtney Stevens – Young People's Literature
Courtney "Court" Stevens grew up in the knockabout town of Bandana, Kentucky. She is a former adjunct professor, youth minister, Olympic torchbearer, and bookseller at Parnassus Books in Nashville, TN. These days she writes coming-of-truth fiction and is the community outreach manager for Warren County Public Library in Bowling Green, KY. She has a pet whale named Herman, a bandsaw named Rex, and a tiny fleet of novels with her name on the spine. More importantly, she is in search of the perfect biscuit recipe and a kind way to get the children who live in her house to pick up after themselves. Please submit suggestions for either quest to her email.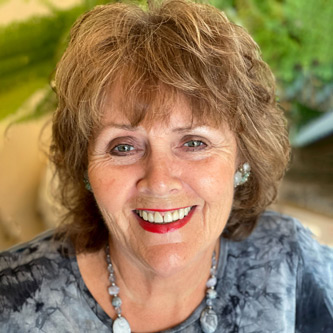 Sue Weaver Dunlap – Building a Writing Community
Sue Weaver Dunlap lives deep in the Southern Appalachian Mountains near Walland, Tennessee, where she and her husband Raymond work a mountain farm. Here, among the bear, turkeys, deer, and pets, she writes poetry, fiction, and memoir. Her poems have appeared in Appalachian Journal, Anthology of Appalachian Writers, Pine Mountain Sand and Gravel, and Southern Poetry Anthology, among others. Dunlap retired from teaching in 2012 and has since taught poetry classes and done free-lance editing. Her books include A Walk to the Spring House (Iris, 2021), Knead (Main Street Rag, 2016), and The Story Tender (Finishing Line Press, 2014).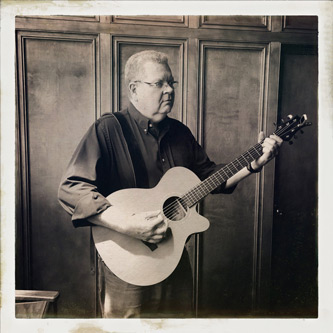 Thomas Alan Holmes – Flash Fiction
Thomas Alan Holmes, a literature professor at East Tennessee State University, has most recently co-edited The Fire That Breaks: Gerard Manley Hopkins's Poetic Legacies with Daniel Westover (Clemson, 2020) as well as the "Appalachian Theatre" issue of The Iron Mountain Review. Alan has published in such journals as Valparaiso Poetry Review, Appalachian Heritage, The North American Review, Appalachian Journal, and Still: The Journal. His first poetry collection, In the Backhoe's Shadow, is scheduled for an early 2022 release from Iris Press.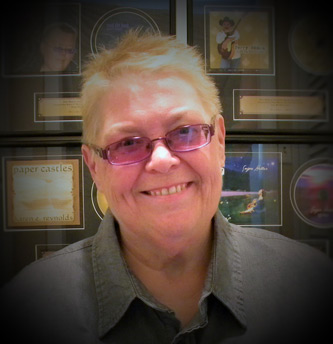 Karen E. Reynolds – Songwriting
Award-winning singer/songwriter Karen E. Reynolds has appeared at premier venues, performance series, and high profile festivals, sharing the stage with some of the best in the music industry. With a style that is described as "Americana Heart & Southern Soul," she has been called "a consummate performer who can command any audience." Reynolds signed her first publishing agreement in 2007, gaining attention from independent and major labels; she regularly writes with nationally recognized artists and songwriters. In recognition of her career achievements, she was honored as the 2019 Inductee into the East Tennessee Writers Hall of Fame for her songwriting.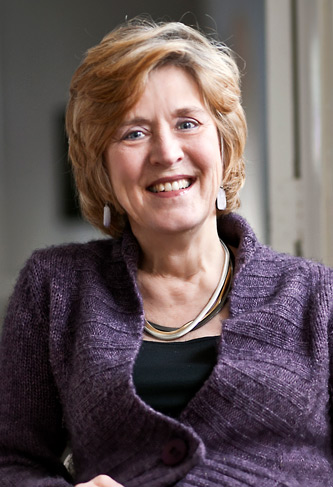 Pamela Schoenewaldt – Historical Research
Pamela Schoenewaldt is a USA Today Best-selling historical novelist. When We Were Strangers was a Barnes & Noble Great Discovery and short-listed for the Langum Prize in American Historical Fiction. Other work explores the 1919 Knoxville Race Riot, the Spanish Flu, and silent film. Her prize-winning short stories were published in England, France, Italy and the US. Pamela was Writer in Residence at UT Libraries and taught writing at the University of Maryland, European Division, and UT, and has led writing workshops for the Knoxville Writers' Guild, O'Connor Senior Center, church and ESL groups. She lives in Knoxville.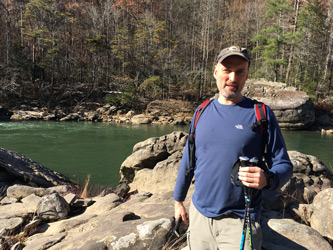 Terry Shaw – Tightening Your Writing
Terry Shaw has been a journalist, publicist and copywriter. Stories from his experience editing a daily newspaper on the coast of Maine inspired his novel The Way Life Should Be, which won the Gather First Chapters Contest and was published by Touchstone/Simon & Schuster. He currently works in marketing communications for a Fortune 500 company.
Hotel Reservations:
DoubleTree Hotel
215 S. Illinois Avenue Oak Ridge, TN 37830
$104/night plus tax single or double (TMW Conference Rate). Mention group convention code: T22
Or book online using this link.
Limited number of rooms. Rate expires March 17, 2022.
Contest Awards:
First Place: $100 + plaque
Second Place: $50 + certificate
Third Place: $25 + certificate
Honorable Mention(s): Certificate
Sue Ellen Hudson Excellence in Writing Award: $100 + trophy
Winners for each category will be announced and awards presented during the TMW banquet Saturday, April 9, 2022.
Deadlines:
January 15, 2022
Scholarship Applications
February 1, 2022
Contest Entries
March 1, 2022
Manuscript Evaluation Entries
March 24, 2022
Conference Early Registration Rate Ends
Scholarships:
A limited number of scholarships are available based on need and interest in writing.
The deadline for requesting a scholarship is January 15, 2022.
For more information please contact us at scholarships@tmwi.org
Joyce A. McDonald Writing Competition
Categories
(Insufficient response may result in cancellation of any category and refund for entries.)
Fiction
3,000 words maximum. Short story or novel portion (any selected section, for adults or youths). Please indicate "short story" or "novel excerpt" on the manuscript.
Children's Literature
1,500 words maximum (fiction, nonfiction, poetry, etc.) written FOR children. NOTE: Novel portions written for adolescents/young people should be entered in Fiction category.
Fantasy/Sci-Fi
2,000 words maximum (any genre; if poetry, one poem)
Nonfiction
2,000 words maximum (essay, article, humorous, how-to, etc.)
Poetry
1 set of up to 3 poems (any form, style)
Entry Rules
Entries must be submitted via email only. Send to contests@tmwi.org.
Persons winning First Place in any TMW contest category are ineligible to enter that same category the following year.
TMW workshop/specialty session leaders are ineligible to enter in the category they've taught.
Any individual piece may be entered in one contest category only.
Limit of two (2) entries per category per person.
Entries must not have been previously published, accepted for publication, nor have won any award in a previous TMW contest.
 Entry Fees
Full conference attendees: No fee for first entry in each category, $10 per entry for additional entries. Must be paid registrant by Feb.10.
Part-time or non-conference participants: $15 per entry.
Entry Deadline
DEADLINE EXTENDED: Entries must be emailed by midnight (EST) February 10, 2022, to contests@tmwi.org, with payment made electronically via PayPal.
ENTRIES NOT FOLLOWING ALL RULES WILL BE DISQUALIFIED; FEES WILL NOT BE REFUNDED.
Winners for each category will be announced and awards presented during the TMW banquet Saturday, April 9, 2022.
This project is funded in part under an agreement with the Tennessee Arts Commission and the National Endowment for the Arts.
Tennessee Mountain Writers, Inc. (TMW) is a non-profit, non-political organization which promotes Tennessee literary arts and supports the work of Tennessee writers. Our goal is to provide opportunity for people interested in the craft of writing to become better writers. TMW is a member of the Oak Ridge Arts Council and is funded in part under an agreement with the Tennessee Arts Commission and the National Endowment for the Arts. Membership is open to all writers interested in furthering these objectives, regardless of geographic location. All interested individuals are welcome to participate in activities of the Tennessee Mountain Writers, Inc. No individual shall be excluded from or denied benefits, subjected to discrimination, or denied participation in any TMWI programs because of race, color, religion, sex, national origin, age, disability, political affiliation or belief.