March Poetry Zoom Workshop 2021
Saturday, March 6, 2021
10 a.m. – 1 p.m. EST
"SPRING into A Fresh Start: A March Zoom Workshop"

In this three-hour workshop we will discuss the importance of concrete images, the necessity for strong verbs, and the pleasure of interesting language in our poems. We will write from prompts provided by poems that illustrate these three pillars of successful poems. It is the hope that each poet will leave the workshop with the start of four or five new poems and with ideas for strengthening previously written poems.
Registration Info
Registration fee: $30
Participation Limit: 30
Registration Deadline: March 1, 2021
Zoom access will be made available after registration
---
Additional Information: Contact Sue Richardson Orr at theorrs@usit.net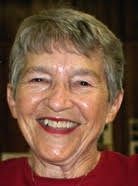 Our workshop leader, Connie Jordan Green, is the author of two novels for young people, The War at Home and Emmy; two poetry chapbooks, Slow Children Playing and Regret Comes to Tea; two poetry collections, Household Inventory, winner of the Brick Road Poetry Press 2013 Award, and most recently, Darwin's Breath from Iris Press. Green is included in Listen Here: Women Writing in Appalachia (University Press of Kentucky). Her poetry has appeared in numerous journals and anthologies, including most recently Anthology of Appalachian Writers, Volumes V through X and XII; Connecticut River Review; Cumberland River Review; Potomac Review; STILL; The Southern Poetry Anthology, Volume III, Contemporary Appalachia, and Volume VI, Tennessee. She is the recipient of a Lifetime Achievement Award from the East Tennessee Hall of Fame for Writers; a Tribute to the Arts Award from the Arts Council of Oak Ridge, TN; and has had poems nominated for a Pushcart Award. She teaches at various workshops. She and her husband Richard, a retired engineer, have three children and seven grandchildren.